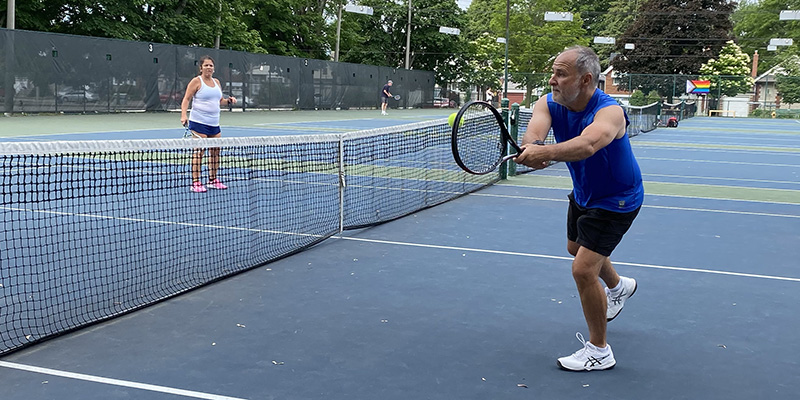 COVID-19
Masks - You no longer need to wear a mask when you arrive at the club. However, a mask is still required if you are entering the club house at any time.
Club House – we can now have up to 5 people in the club house at one time (please continue to wear a mask inside the club house)

The new gathering rules allow up to 10 people to gather outside at a safe distance.
Club activities and events
Pro Lessons - It is now possible to book lessons with our Pros, Bruno and Andy.

Round Robin – Next Wednesday, 16th June, evening we are going to test a Round Robin event. It will be a little different from other years but we hope just as much fun. Members will now need to sign up weekly for a spot. There are 25 spots available for next week and sign-up will be open at noon on Sunday.
Challenge Ladders – We are just putting the final details together for the member Challenge Ladders. You'll see the sign-up section for this in your member portal. Check in this area over the next week for details.

Kids After School Program – per our recent email, we have had to cancel the Spring After School Program, however we still plan to run the Fall After School program. More details to come later in the season

Kids Summer Camps - The response for the Summer Camps this year has been outstanding. Thank you to all the parents who have signed their kids up their kids pursue such a great game. Not only is Tennis fun: it is also a game for life. Hopefully the kids will enjoy it as much as we all do.
Cheers,
East York Tennis Club